Search Yields Cash, Guns, and Drug Residue
06/03/2022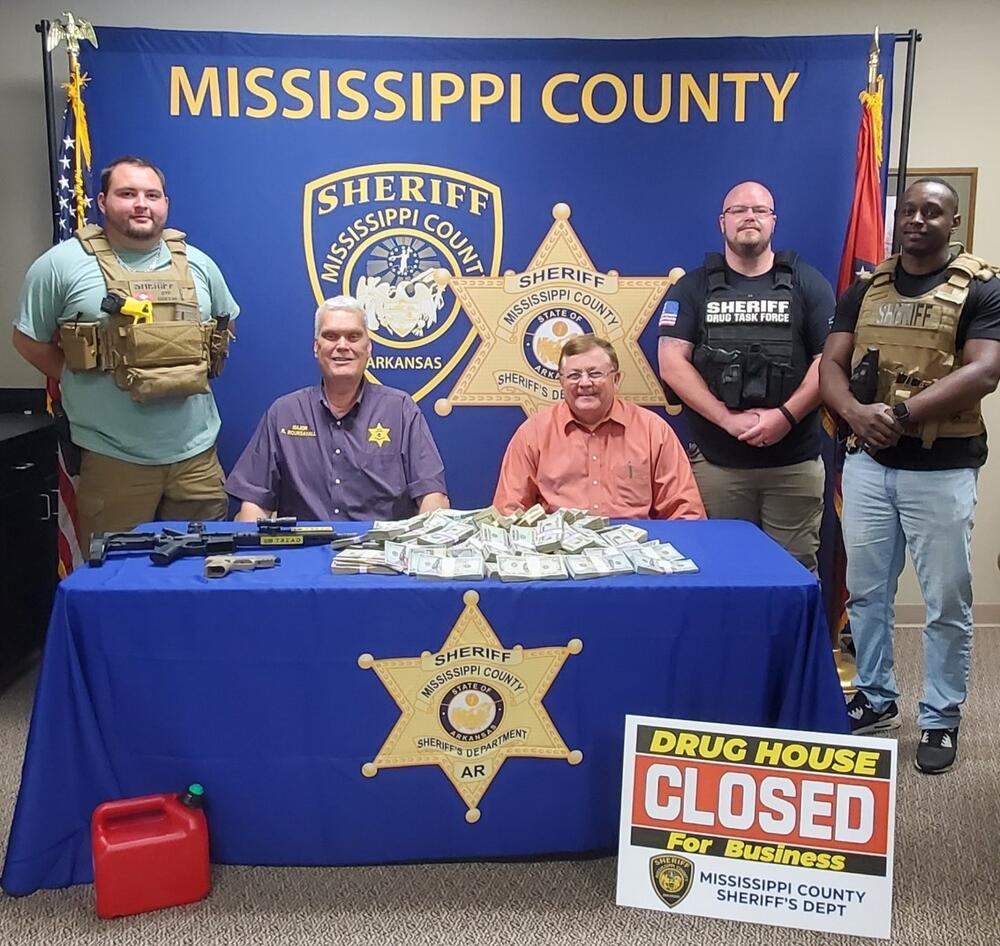 On Tuesday May 31, 2022, The Mississippi County Sheriff's Department Street Crimes Unit, The Sheriff's Drug Task Force Agents along with the Keiser Police Department conducted a search of the Jaime Kimbrough residence located on Jefferson Street in Keiser. During the search Deputies located one FN 9mm handgun, one Sig Sauer .223 AR pistol, several AR 15 parts, digital scale, money counter, ledgers and note pads containing transactions, large amount of cash (some vacuumed sealed), vacuum sealer, approximately 100 pieces of packaging containing drug residue, several large and small plastic containers containing drug residue. Total amount of cash seized $152,280.00. Mr. Kimbrough was transported to the Mississippi County Detention Center.
Jaime Kimbrough (35 years old) was charged with the following;
Possession of a Controlled Substance
Possession of Drug Paraphernalia
Possession of a Firearm by Certain Persons
Mr. Kimbrough has a pervious felony conviction.
Judge Catherine Dean issued Mr. Kimbrough a $150,000.00 bond.